SUMMARIES EPISODES OF NCIS
Pilot (double) - Seasons 1 and 2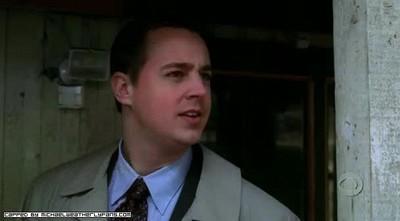 I thank all the persons who give the summaries of the episodes on American and French Web. Lumen.
http://www.team-ncis.com
Pilot
Episodes 8.20 and 8.21 in JAG
NCIS appears on the American screens in another series. The series is indeed in the heart of two episodes of the eighth season of JAG, produced also by Donald P. Bellisario. This presentation of NCIS aimed at convincing CBS, the channel broadcasting the series, at making a separate series.
In these two exceptional episodes, the cast of the series then consists of Mark Harmon, Pauley Perrette, Michael Weatherly, David McCallum and Robyn Lively. This one will never make moreover her return in the series NCIS, another actress taking afterward her place in the casting, namely Sasha Alexander.
The team of NCIS is then presented to the Americans: Gibbs, former marine with the strong character, DiNozzo, a former cop of Baltimore big womanizer, Viv Blackadder, the former agent of FBI, Abby Sciuto, expert medical legal in the Gothic looks and Ducky, forensic surgeon in thousands of anecdotes.
These two episodes are a success and the series obtains its ticket for a first season.
ICE QUEEN (The Beginning Part 1) - The woman's corpse, a lieutenant of Marine belonging to the JAG, is discovered near the river Potomac. She would have died for three or four weeks. A team of the NCIS takes care of the investigation. It is steered by Jethro Gibbs, one Marine, helped by Tony DiNozzo, a former cop of Baltimore; Viv Blackadder, an ex-agent of FBI; Dr Donald "Ducky" Mallard, the forensic scientist and Abby, the laboratory assistant of the team. Chegwidden, the Director of the JAG, announces the news to his team. To the surprise of all, the NCIS determines that the body is the one of Singer, an ex-member of the JAG, she pregnant. Harm, ex-team member of Singer, has a suspect attitude. The investigation leads the NCIS to Sergei, the ex-lover of Singer. Finding the Harm's finger prints in the Singer's car abandoned, as well as officer's cap near the river, Gibbs questions him and speaks to him about Sergei. Harm defends his brother, but Gibbs arrests him for the Singer's murder. During this time, the team pursues a terrorist, Amad Ben Atwa, a person in charge of the attack against US COLE, where the brother of Viv died. It risks to have another terrorist attack there. Gibbs and his team has to kink at all costs Ben Atwa, whom they finally arrested. Their purpose: clamp Hassan Mohamed, the financier of these attacks.
MELTDOWN (The Beginning Part 2) - Everything seems to go against Harm: the proofs and the testimony of Coates. But the NCIS' team has doubts as for its fault. The cap found near the river is identified: it is well the one of Harm, but after a new series of analyses, Abby concludes that she stayed near the river only one month. Machination? DiNozzo discovers while the lieutenant Singer dined every week at the same moment with a fair man: the commander Lindsey, the only person having had access to the office of Harm. Lindsey declares that it is about an accident, but eventually admits that to Ape blackmailed him about the baby (whose father he was not). Singer died bathed. Harm is released. During this time, CIA questions Ben Atwa, in vain. Gibbs, thanks to the information taken in by Viv, manage to kink him and to know that he was in Toulon (France) during the last ten days before his arrest. In association with CIA, the NCIS localizes Mohamed in Spain where they try to arrest him, but this one commits suicide before.

Season 1 (23 episodes)
2003-2004
In this season, Sean's character (Special Agent Timothy McGee) is recurring.

1 AIR FORCE ONE (no. 1) - While on Air Force One, a Navy Commander dies. Agents from NCIS decide to take the investigation into their own hands and also force Secret Service Agent Kate Todd to help. Now the NCIS team has to figure out if the Navy Officer's death was of natural causes or not.
2 HUNG OUT TO DRY (no. 2) - During a training exercise, a marine's parachute fails to open and he crashes into a parked car where two teenagers were making out. The NCIS team heads to the scene and has to determine if the marine's death was accidental or a murder.
3 SEADOG (no. 3) - When a Navy commander's body washes up on shore along with the bodies of two drug runners, Gibbs refuses to believe that the sailor who was killed was dirty.
4 IMMORTALS (no. 4) - The NCIS team investigates when a seaman's body is found at the bottom of the sea in his dress whites, with a ceremonial sword. They discover that he was addicted to a Wizards and Warriors style role-playing game. Now, the team must figure out how involved he was in the game and how far he would go to get revenge on his arch enemy, another sailor.
5 THE CURSE (no. 5) - A Navy lieutenant who was reported missing nearly ten years ago has been found by a deer hunter. When the NCIS team arrives at the scene to investigate, they see that his remains have been mummified. Now, they have to find out what happened to him and what happened to the one million dollars that he had on his ship.
6 HIGH SEAS (no. 6) - An NCIS agent who used to work under Gibbs asks for the team's help investigating a case where sailors on an aircraft carrier are dying of a drug overdose, but have no history of any kind of drug abuse.
7 SUB ROSA (no. 7) – First appearance of Sean in the series - A decomposed body is discovered in a tub of acid at a naval base and Ducky and Abby learn that the victim was a submariner. Gibbs discovers that there have been no reports of a sub crewmember missing, so he deduces that one of the subs has an imposter on board. With this new information, the team must find out which sub the man posing as the victim is in and what intentions he may have towards the sub.
8 MINIMUM SECURITY (no. 8) - The NCIS team head to Cuba to investigate a Navy translator's connection to smuggling at a detention center after he suddenly dies at the wheel of his car when returning to the U.S. from Guantanamo Bay.
9 MARINE DOWN (no. 9) - After a marine widow receives a call from her dead husband, the NCIS team takes on the case and has to exhume the body to deduce whether the call was a prank or not.
10 LEFT FOR DEAD (no. 10) - After being buried alive, a woman comes out of the grave with amnesia and the only thing she remembers is that there is a bomb aboard a Navy ship. While trying to help Jane Doe recover her identity, the team finds out that not everything is what it seemed at first.
11 EYE SPY (no. 11) - When a Navy commander, who was a technical advisor to a civilian contractor for a Navy weapon, is found dead on the beach, the NCIS team investigates the murder using satellite technology.
12 MY OTHER LEFT FOOT (no. 12) - The NCIS team is called in when a severed leg bearing a marine tattoo is found in a trash bin, leading them to a small town where a murder scheme is a foot.
13 ONE SHOT, ONE KILL (no. 13) - The team investigates when a Marine recruitment officer is found shot to death by a sniper with a grudge, who leaves a white feather behind.
14 THE GOOD SAMARITAN (no. 14) - A navy dentist stops near the parked car to help a stranded motorist who pulls out a gun. The team investigates a murder with the help from a local sheriff, Charley, when they find out about similar murders of a Navy civilian employee and a pilot who was going through a nasty divorce. They suspect the wife but she has a perfect alibi.
15 ENIGMA (no. 15) - Gibbs risks his career when his former commanding officer is accused of stealing funds.
16 BETE NOIRE (no. 16) - Terrorist holds Ducky, Gerald, and Kate hostage while NCIS investigate how exactly the terror organization member got a job at the navy base.
17 THE TRUTH IS OUT THERE (no. 17) - When the body of a marine is found after a party in an illegal night club, the team investigates a number of possible leads - including blackmail and accidental death.
18 UnSEAled (no. 18) - The team is looking for an ex-SEAL who escaped from prison in search of revenge. He is decisive to find the real murderer of his wife.
19 DEAD MAN TALKING (no. 19) - An NCIS agent has been murdered while investigating a case and the team's job is to find out what happened.
20 MISSING (no. 20) - A marine goes missing after a date with a reporter. During the investigation, the team discovers that three former members of his unit are dead and suspect the unit commander to be a serial killer.
21 SPLIT DECISION (no. 21) - When a body of a murdered marine is found in the forest, the investigation leads to the local militia and a weapon deal gone wrong.
22 A WEAK LINK (no. 22) - Gibbs and his team investigate the death of a SEAL that occurred during a training exercise. As the investigation progresses, they come to suspect that the death was a murder rather than an accident.
23 REVEILLE (no. 23) - The terrorist from "Bête Noire" returns with a plan to attack the President. Gibbs and his team must follow the clues to reveal his identity and find Kate, who was kidnapped by the terrorist.
Season 2 (23 episodes)
2004-2005
From this season, Sean's character (Agent Special Timothy McGee) becomes regular.
1 SEE NO EVIL (no. 24) - A wife and an 8-year-old blind daughter of a Navy Captain are kidnapped and the Captain is a hostage in his own office, communicating with kidnappers, who watch his every step via computer camera. NCIS team investigates the scheme where a large amount of money is involved.
2 THE GOOD WIVES CLUB (no. 25) - A mummified remains of a woman are found in the abandoned compound. The team discovers that the woman was missing for several months, was wearing a wedding dress when she died, and might've been a victim of a serial killer. The search for the murderer leads them to Florida, where they start looking for another woman who mysteriously disappeared after going to work. One of the clues they have is the old manual for good wives.
3 VANISHED (no. 26) - A marine helicopter is discovered in the middle of a crop circle in a rural area and the pilots are missing. Soon, NCIS discovers that only one of the pilots was on the flight, that there is a decade long feud going on in town, and that the missing pilot is out for revenge.
4 LT JANE DOE (no. 27) - A body of a woman in a Navy uniform is found by two sailors. Ducky links the murder to an unsolved case 10 years ago, and starts behaving strangely. A serial murderer leaves a note on the body, promising to return.
5 THE BONE YARD (no. 28) - The NCIS team finds a place where the mob has been dumping bodies for a long time, and one of the victims is an undercover FBI agent. The FBI suspect a mole and arrest Fornell. Gibbs sets out to find the real mole and clear Fornell.
6 TERMINAL LEAVE (no. 29) - When an Iraq veteran is threatened by a group of terrorists, the NCIS team steps in to protect him. While trying to convince an FBI Agent to help them, the team is convinced that they've discovered the bomber. However, things might not be what they seem.
7 CALL OF SILENCE (no. 30) - Ernie Yost, an elderly Marine veteran and Medal of Honor winner, confesses to murdering his best friend almost 60 years ago in a war battle and the NCIS's job is to solve all the secrets and save Ernie from prison.
8 HEART BREAK (no. 31) - A Navy Commander dies after a successful surgery. While researching the commander's past, the team finds out that he earned a lot of enemies lately and tracks down a ensign, making him the prime suspect. Soon Abby realizes that they've got the wrong man.
9 FORCED ENTRY (no. 32) - A Marine's wife, shoots an intruder in self defense when he is about to rape her. The team finds out that the wife was leading a double life, while her husband was serving overseas. Allegedly, she has been chatting with a stranger on the net and had no idea about his true intentions. The team believes that she might have lured him to her home, not knowing that he is a serial rapist.
10 CHAINED (no. 33) - While on an undercover operation as an escaped prisoner who is forced to stick to a convict that owns a key to an expensive ancient Iraqi sculpture, Tony mysteriously dissapears. The GPS locator that Abby planted on him doesn't work anymore and the team must find Tony, because his life is in jeopardy.
11 BLACK WATER (no. 34) - A Navy officer's body, which was missing for 2 years, is found in a car pulled from a lake by a private investigator, who now wants to have the reward posted by the family. The dissapereance turns out to be a murder when the team finds a bullet inside the car.
12 DOPPELGANGER (no. 35) - The team takes upon an unusual case when a telemarketer reports a possible murder of a petty officer who appeared to be dying over the phone. With the help of the Virginia officials, the team finds out it was just a practical joke. However, the person is soon found dead.
13 THE MEAT PUZZLE (no. 36) - A "meat puzzle" stars when Ducky identifies the pieces of three bodies that were stuffed inside a barrel few months ago. They turn out to be bodies of a sheriff and a prosecutor that worked with Ducky on a rape case 10 years ago. Gibbs believes that Ducky might be the next victim, so he orders to keep him and his mother safe. Even so, Ducky gets kidnapped between the investigation and now the team must find him before it's too late.
14 WITNESS (no. 37) - A woman claims to have seen a murder of a sailor in an apartment across from hers. Gibbs assigns the case to Tim who believes that he can resolve it himself. However, when the less of physical evidence happens, Tim pursues the team to help him.
15 CAUGHT ON TAPE (no. 38) - A Marine falls off a cliff, and his camera records him fallin. The prime suspects are his wife and his best friend with whom he had a picnic in the camp. Gibbs finds out they had an affair behind a dead man's back and he tries to persuade one another to blame each other. In the meantime, Abby reconstructs the case using her computer skills to handle the Marine's camera.
16 POP LIFE (no. 39) - NCIS starts the investigation after petty officer Manda King is found dead in the bartender's bed. The suspect is the owner of the competing club where Manda's sister sings.
17 AN EYE FOR AN EYE (no. 40) - When a Petty Officer working in the Intelligence receives a pair of blue eyeballs in the mail, the NCIS team starts investigating the case. The sailor committs suicide during the investigation, which leads the team to one of his lecturers, who is working for the CIA in Panama.
18 BIKINI WAX (no. 41)- A petty officer who had just returned to her job is found dead backstage at a bikini contest. The team suspects that the victim may have had a stalker.
19 CONSPIRACY THEORY (no. 42) - The team investigates a suicide case, believing that the main reason of her death is a nervous breakdown, but Ducky believes that she was actually murdered. FBI Special Agent Fornell helps them in the investigation. The traces lead them to revelation that she was involved in a love triangle.
20 RED CELL (no. 43) - A marine is found murdered on the school campus, and the NCIS discovers a suspect immediately. However, they are back at zero point when they find the suspect murdered. Tim & Abby discover a trace in the e-mails, called "Red Cell," which leads them to believe that the marine must have been involved in a serious death game.
21 HOMETOWN HERO (no. 44) - When a young Marine is murdered in Iraq while saving people's lives, a body of a young woman is found between his belongings in his hometown, and he is considered a murderer. Gibbs believes that he is innocent and decides to prove it.
22 SWAK (no. 45) - When Tony opens a mysterious letter thinking it's for him, a small puff of white powder comes out, releasing a possible deadly virus. Kate calls for help and as a precaution, she and Tony are isolated in a bio-hazard isolation room. While McGee and Gibbs are determined to discover who sent the envelope and how to cure their friends before its too late for them, Tony's health gets worse.
23 TWILIGHT (no. 46) - A group of serial terrorists seek revenge and send Ari on an assignment to kill Gibbs. The NCIS team goes on a hunt after him, but when they discover that Ari has a second plan, it is already too late, the NCIS team will have to face the death of one of their team members.