Adresse de la page de Sean
sur Twitter
(Page d'accueil :

)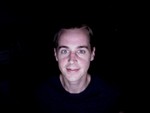 Sean's Twitter Page
(Homepage:

)
C'est Sean Murray lui-même qui a diffusé l'adresse de sa page sur Twitter. Vous devez avoir un compte Twitter pour pouvoir suivre Sean sur sa page.

Cette page existera aussi longtemps que nous resterons respectueux de sa vie privée, mais sur ce point, je fais confiance à tous les visiteurs et membres de ce site.

Lumen, webmaster

Cliquer sur l'image ci-dessous.







Sean Murray is himself broadcast the address of his page on Twitter. You need a Twitter account to be able to follow Sean Murray on his page.

The page will exist as long as we remain respectful of his privacy, but on this point, I trust all visitors and members of this site.

Lumen, webmaster

Click on the image above.