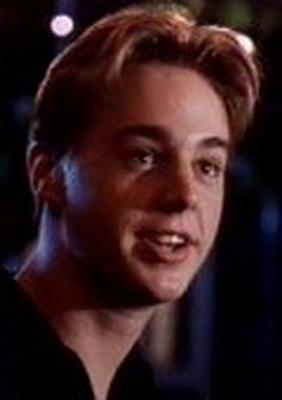 Fall into Darkness - 1996
(In the section "Filmography" below, you will find the link to go directly on the page concerned for each film, TV movie or series)
So far he remembers it, Sean always wanted to be an actor. Child, he prepared small shows for his parents. It is having seen the movie "Stand by Me" (1986) with River Phoenix whom he said "Mom, I really want do that" (Sean was 9).
Sean had his first work paid by actor when he was 12 (1989) for Kellogg's cereal advertising ("The Smacks") but it's its role in the TV-movie "Backfield in Motion" (1991)

with Roseanne and Tom Arnold who is known as his leading part. A role in the short film "Too Romantic" (1992) followed, as well as the human form of Thackery Binx, the boy transformed into a cat by Bette Midler's mini-coven of witches in the broad 1993 Walt Disney comedy "Hocus Pocus"

(Jason Marsden, not Sean Murray, provided Binx's voice while in cat form). Sean next joined the cast of the charming and underrated "Harts of the West"

series (CBS, 1993-94) as Beau Bridges' son, Zane Grey Hart. The role earned him his second Young Actor Award nomination (the first being for "Hocus Pocus") in 1993.

Sean worked steadily through the '90s, primarily in television; he was Victoria Principal's step-son in an unusually suspenseful TV-movie, "River of Rage: The Taking of Maggie Keene" (1993)

; he played a member of a mysterious town in a loose adaptation of Shirley Jackson's "The Lottery" (1996)

; and he met an unpleasant fate as the victim that sets the revenge plot of "Fall Into Darkness" (1996) into motion

.
In between made-for-TV appearances, Sean also booked guest appearances on several major series, including "ER" (NBC, 1994-2009)

, "Silk Stalkings" (USA, 1991-99)

, "Touched By an Angel" (CBS, 1994-2003)

and "Boston Public" (Fox, 2000-2004)

.

During the 2000-01 season, Sean made several appearances on CBS' "JAG" (1995-2005) as Danny Walden

, the troubled son of Cynthia Sikes' Dr. Sydney Walden. He next jumped to his first regular role on a network series since "Harts of the West" with "The Random Years" (UPN, 2002)

. But despite a teen-friendly cast -including Will Friedle of "Boy Meets World", former "Mickey Mouse Club" member Josh Ackerman, and Natalie Cigluti from "Saved by the Bell: The New Class"- the series was canceled after just four episodes (7 shot).
In 2003, Sean guested on "NCIS"

as probationary agent Timothy McGee. When the series began its second season in 2004, Sean became a full-time member of the team.
His character's presence on the show offered a touch of gentle humor to the tense "NCIS" dramatics, especially in his dealings with Michael Weatherly's Tony DiNozzo. Another bonus was an on-and-off romance between McGee

and Pauley Perrette's quirky scientist Abby Sciuto.
Sean, something of a computer expert off-camera (in an interview with "USA Today," he had admitted to building them in his spare time), also provided consultation on technical scenes for the series.
With his role as Agent Timothy McGee on the CBS drama "NCIS" (2003-20**), Sean continued to maintain his successful transition from juvenile talent to adult performer.
Sean is nicknamed by the rest of the cast of NCIS "Baby Duck".
Filmography

Click on the pics to access the pages
1991 - Backfield in Motion as Joe Jr (TV)


Homepage:


1991 - Civil Wars - Episode "The Pound and the Fury" (TV)


Homepage:


1992 - Too Romantic as Tim (independant film)


Homepage:


1993 - This Boy's Life as Jimmy Woorhees (Film)


Photos from the film:

Video (ov):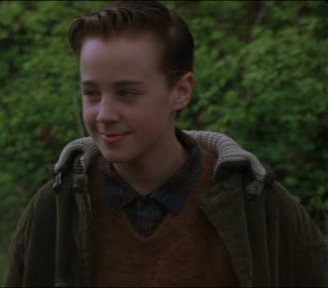 Homepage:


1993 - Hocus Pocus as Thackery Binx (Film)


Photos from th film: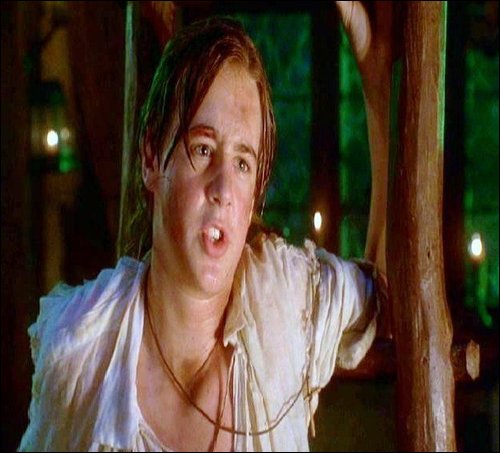 Videos (ov):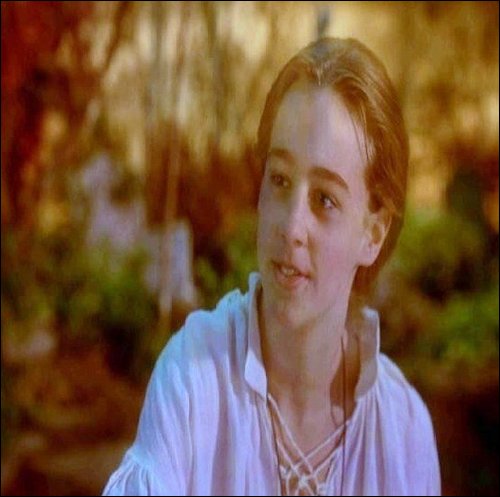 Homepage:

1993 - River of Rage:The Taking of Maggie Keene as Matthew Keene (TV)


Homepage:

1993 - Harts of the West as Zane Grey Hart (TV)


Photos from the series:

Videos (ov):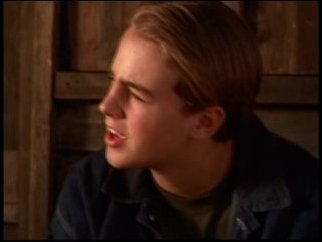 Homepage:

1995 - Trial by Fire as Danny (TV)


Photos from the TV movie: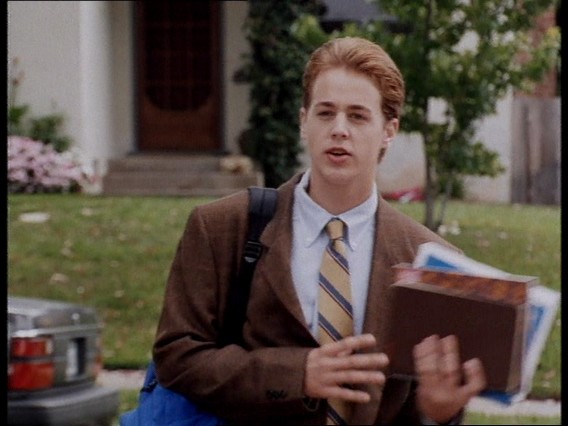 Video (ov):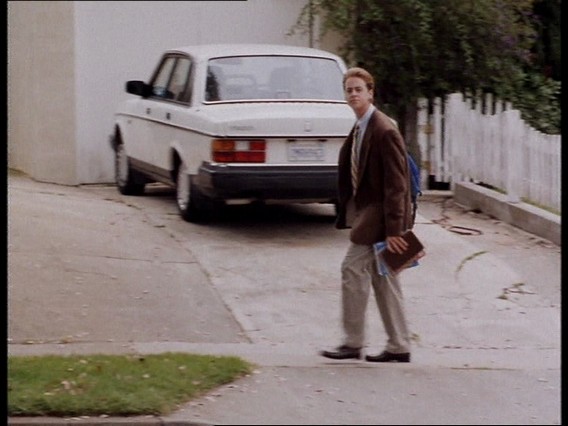 Homepage:

1995 - Silk Stalkings as Derek Paston - Episode "Sweet Punishment" (TV)


Photos from the episode p. 1: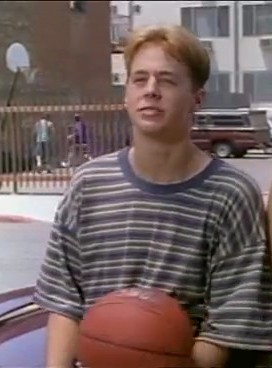 Photos from the episode p. 2: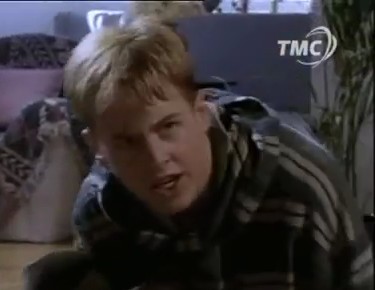 Videos (ov):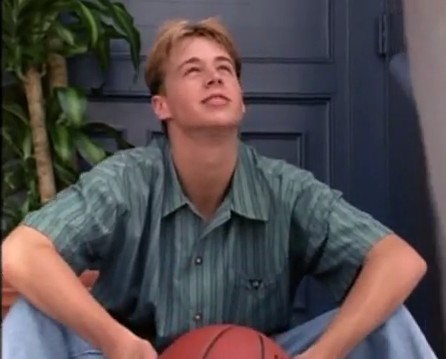 Homepage:

1995 - ER as Bret Maddocks - Episode "A Miracle Happens Here" (TV)


Photos from the episode and video (fv):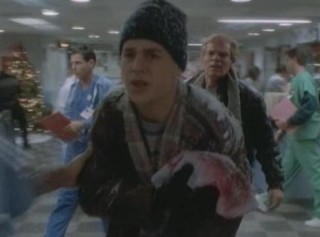 Homepage:


1996 - The Lottery as Henry Watkins (TV)


Homepage:


1996 - For my Daughter's Honor as Ralph (TV)


Homepage:


1996 - Fall Into Darkness as Jerry (TV)


Photos from the TV movie: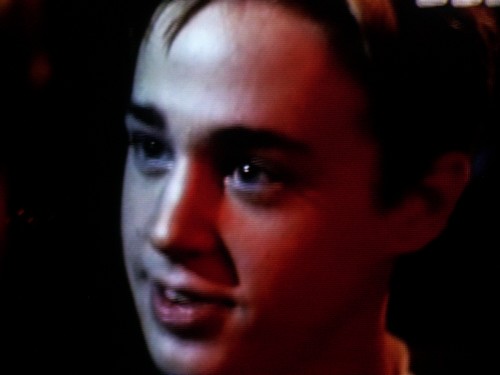 Videos (ov):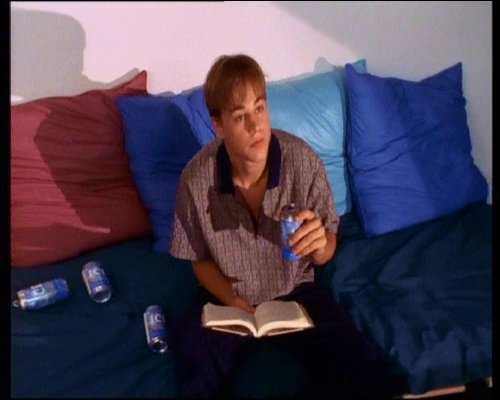 Homepage:


1997 - The Sleepwalker Killing as Christopher Lane (TV)


Photos from the TV movie: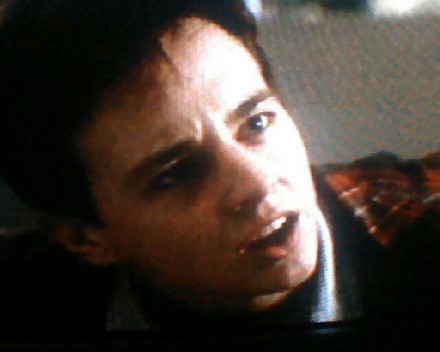 Videos (ov):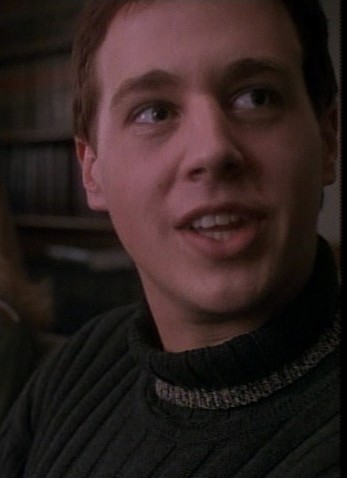 Homepage:

1998 - JAG as Enseigne Guitry - Episode "Innocence" (TV)


Photos from the series p. 1: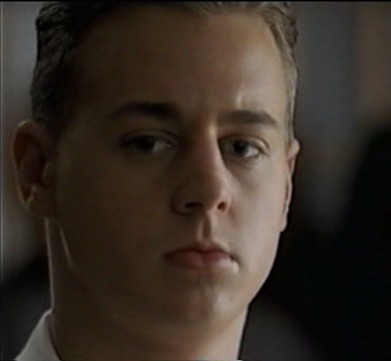 Homepage:

1999 - Touched by an Angel as William "Will" Heller - Episode "My Brother's Keeper" (TV)


Photos from the episode p. 1: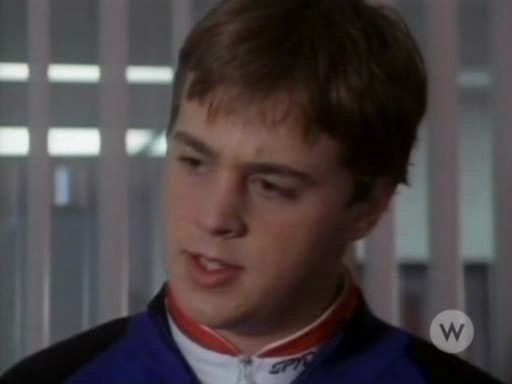 Photos from the episode p. 2: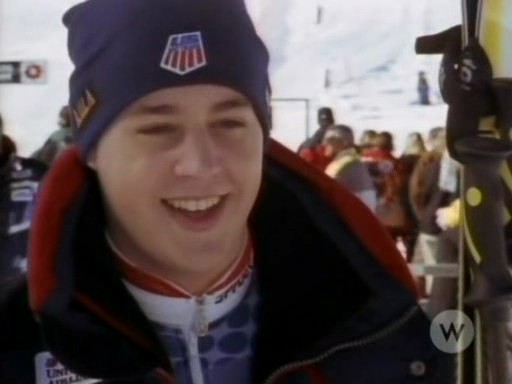 Homepage:

2000 - Boston Public as David - Episode "Chapter Three" (TV)


Homepage:

2000 - JAG as Danny Walden - Episodes "Florida Straits", "Flight Risk", "Misty James/JAG TV", "The Princess and the Petty Officer" (TV)


Photos from the series p. 2: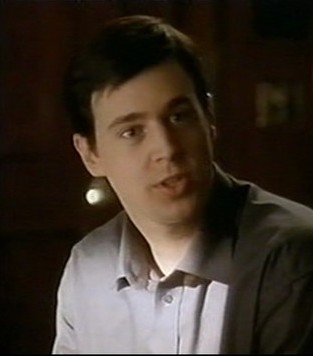 Photos from the series p. 3: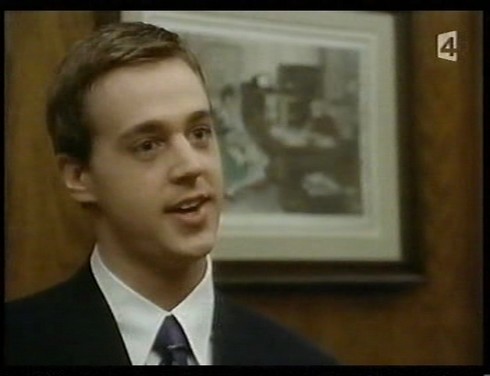 Homepage:

2001 - Spring Break Lawyer as Nick Kepper (TV)


Photos from the TV movie: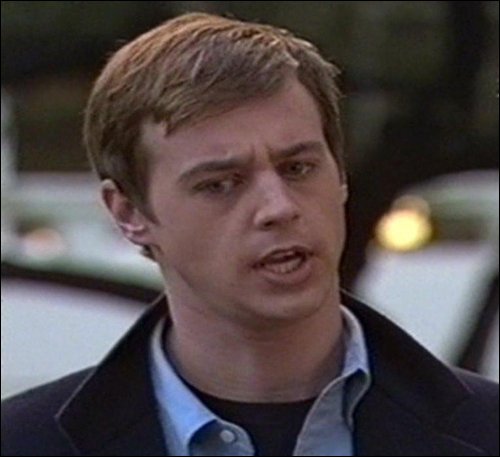 Homepage:




2001 - JAG as Danny Walden - Episode "Past Tense" (TV)


Photos from the series p. 3: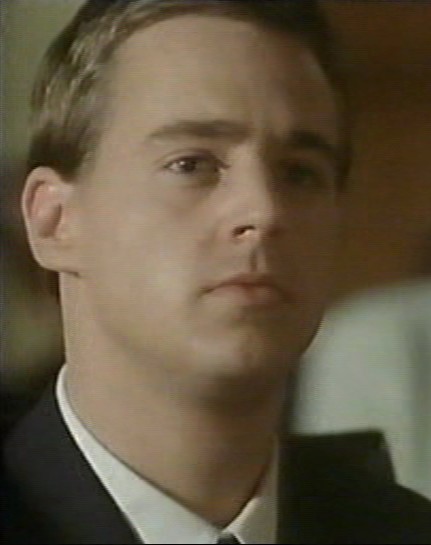 Homepage:

2002 - The Random Years as Todd Mitchell (TV)


Homepage:




2003/20** - NCIS as Special Agent Timothy "Tim" McGee (TV)


McGee's character:

McGee's book:


Summaries of episodes, pilot, seasons 1 & 2:

Summaries of episodes, seasons 3 & 4:


Summaries of episodes, seasons 5 & 6:

Summaries of episodes, seasons 7 & 8:


Summaries of episodes, season 9:



Official photos from the series:


Photos from the series, season 1 p. 1:

Photos from the series, season 1 p. 2: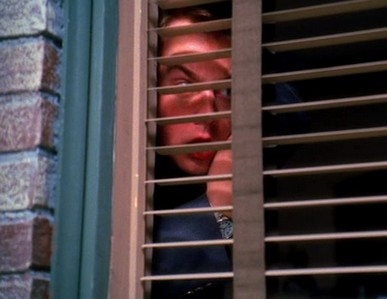 Photos from the series, season 1 p. 3: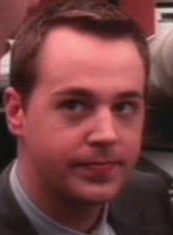 Photos from the series, season 2:


Photos from the series, season 3:

Photos from the series, season 4:


Photos from the series, season 5:

Photos from the series, season 6 p. 1:


Photos from the series, season 6 p. 2:

Photos from the series, season 6 p. 3:


Photos from the series, season 7 p. 1: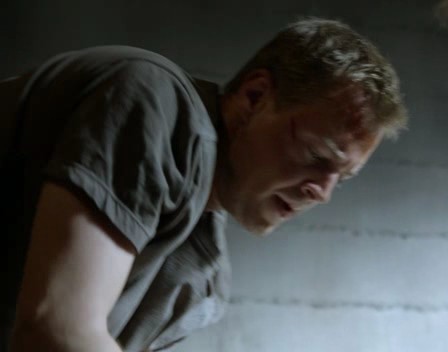 Photos from the series, season 7 p. 2: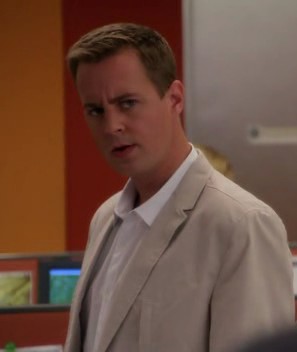 Photos from the series, season 7 p. 3: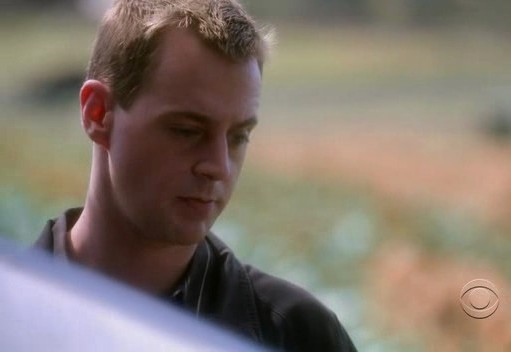 Photos from the series, season 7 p. 4:

Photos from the series, season 8 p. 1: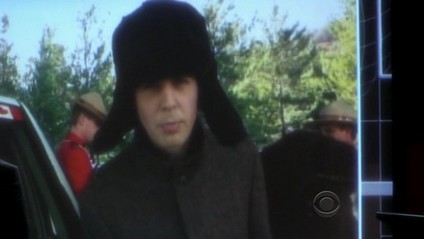 Photos from the series, season 9 p. 1: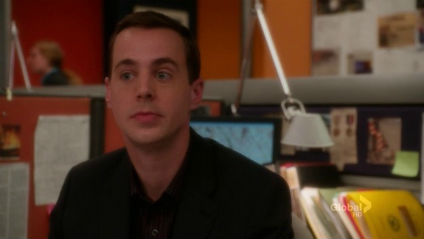 Photos of the set p. 1:

Photos of the set p. 2: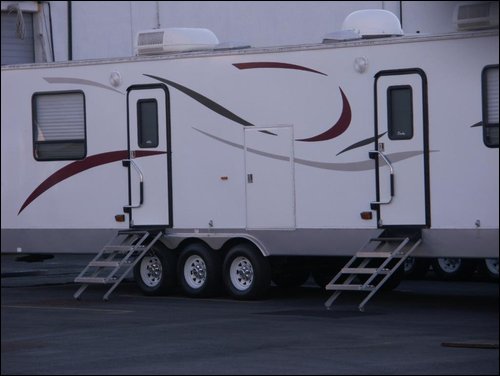 Photos of the set p. 3: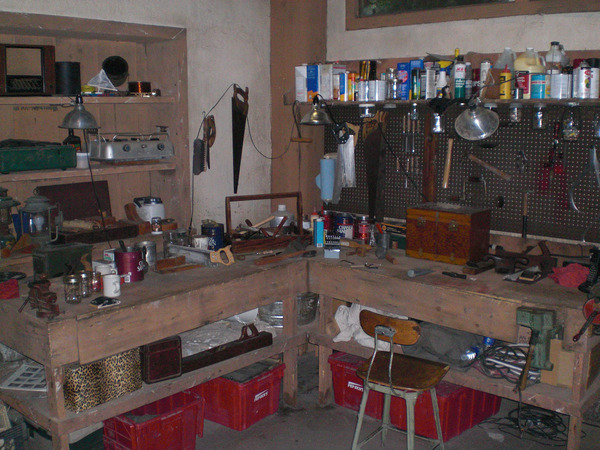 Photos of the shooting p. 1:

Photos of the shooting p. 2, episode "Toxic" season 6:



Homepage:

Some dates of his appearances on TV (USA)
| | | | |
| --- | --- | --- | --- |
| December 4, 1991 | Civil Wars | The Pound and the fury | s1, ep 13 |
| January 22, 1994 | Harts of the West | Home alone, as Zane Grey Hart | s1, ep 11 |
| January 29, 1994 | Harts of the West | Heart's vacation, as Zane Grey Hart | s1, ep 12 |
| October 1, 1995 | Silk Stalkings | Sweet punishment, as Derek Paston | s5, ep 3 |
| December 14, 1995 | ER | A Miracle happens here, as Bret Maddocks | s2, ep 10 |
| October 6, 1998 | Jag | Innocence, as Enseigne Guitry | s4, ep 3 |
| February 7, 1999 | Touched by an Angel | My brother's Kkeeper, as William "Will" Heller | s5, ep 14 |
| October 17, 2000 | Jag | Florida straits, as Danny Walden | s6, ep 3 |
| October 24, 2000 | Jag | Flight risk, as Danny Walden | s6, ep 4 |
| October 31, 2000 | Jag | Misty James, as Danny Walden | s6, ep 5 |
| November 6, 2000 | Boston Public | Chapter three, as David | s1, ep 3 |
| November 14, 2000 | Jag | The princess & the petty officer, as Danny Walden | s6, ep 6 |
| May 1, 2001 | Jag | Past tense, as Danny Walden | s6, ep 21 |
| November 18, 2003 | Ncis | Sub Rosa, as Timothy McGee (1st episode for Sean) | s1, ep 7 |