SEAN'S CROSSWORDS

(Homepage:

)

I propose you crosswords. Each definition is in touch with Sean or his career.

The solution is in following page but do not cheat! It's very easy and they are small crosswords (a grey tinted compartment = a letter).
Enjoy yourselves, please.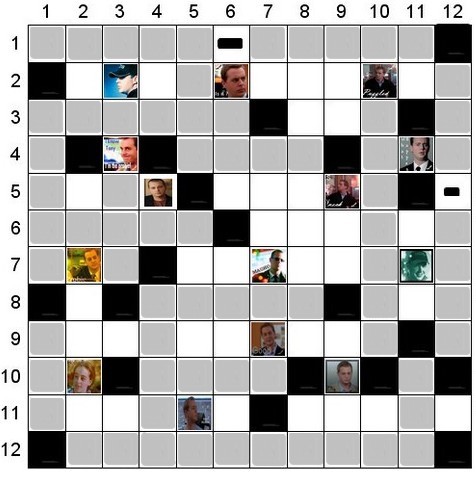 Clue:
Horizontal
1. His Walt Disney film in 1993.
3. His name.
4. McGee's employer.
6. First name of his little sister in Hocus Pocus.
8. Color of his eyes.
10. His name in Hocus Pocus.
11. City of NCIS (the truth).

Vertical
1a. His name in NCIS.
1b. First name of "Deep Six" author.
3. McGee university.
4. Name of McGee' boss.
5. His firstname.
10. McGee' firstname.
11. Network of "The Random Years" (2002)
12. One of McGee' Nickname.