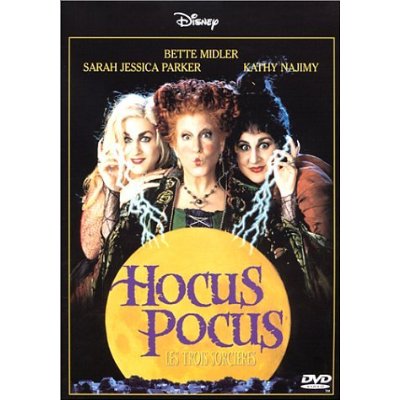 "Hocus Pocus" is an American fantastic comedy, produced in 1993. It's a film become cult, big classic of the Walt Disney films of the 90s. "Hocus Pocus" sublimate by the cheerfulness that it loosens, dialogues which make smile and charming characters, the whole worn by a story of witchcraft as the only one Walt Disney knows how to make it.

This film tells the story of three witches, eccentric and charmingly nasty, who chase the young children to steal them youth and beauty! It is the light film which has the merit to make smile and laughter.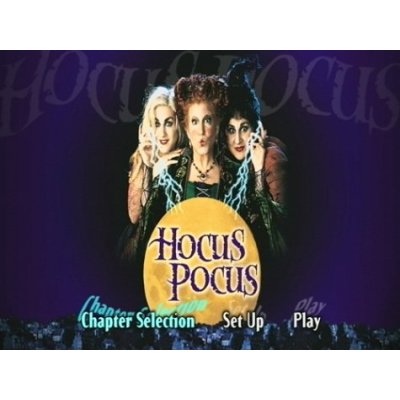 Bette Midler is brilliant of cruelty and whim! She's permanently connected on 10 000 wolt, Sarah Jessica Parker and Kathy Najimi follow her closely, full of retorts and halarious mimes! If the parents can be annoyed by "gentiles" a little bit stupid, all will agree to say that three witches take everything on their passage! It's difficult of their resister.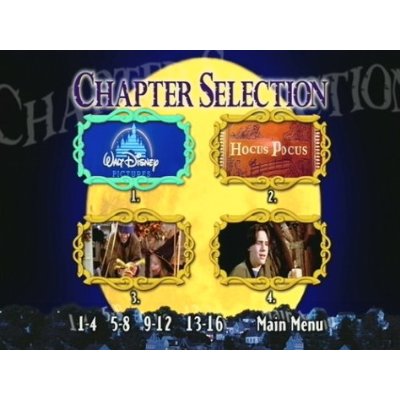 Synopsis
Halloween, 1993. Max Dennison wants to win over the heart of his crush and to prove his worth, he lights the ill-fated black flame candle, capable of reviving three sisters from the underworld, Winifred, Sarah and Mary Sanderson, the legendary witches of Salem. Children will fall victim to their evil spells unless Max can stop them, along with the help of a talking black cat, who was a victim of their trickery many years ago.
Sean in Hocus Pocus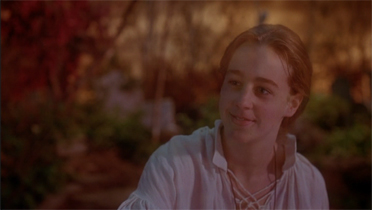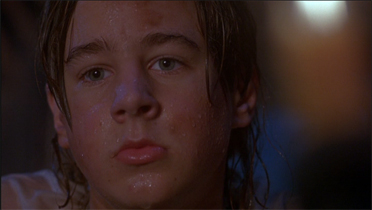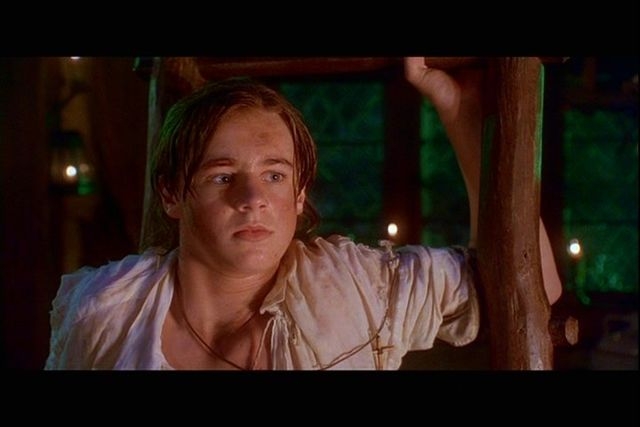 For more photos, click on the picture



For videos extracts from the movie, click on the picture


Full cast and crew
| | |
| --- | --- |
| DIRECTOR | |
| Director | Kenny Ortega |
| ACTORS | |
| Bette Midler | Winifred Sanderson |
| Sarah Jessica Parker | Sarah Sanderson |
| Kathy Najimy | Mary Sanderson |
| Omri Katz | Max Dennison |
| Sean Murray | Thackery Binx |
| Thora Birch | Danni Dennison |
| Vinessa Shaw | Allison |
| PRODUCER | |
| Produceur | David Kirschner |
| Executif producer | Ralph Winter |
| WRITER | |
| Scriptwriter | David Kirschner |
| TECHNICAL CREW | |
| Director of photography | Hiro Narita |
| Composer | John Debney |
| Editor | Peter E. Berger |