FALL INTO DARKNESS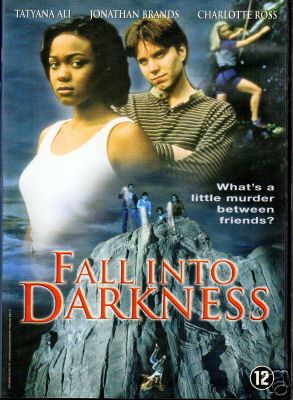 This American TV movie (88 minutes), realized in 1996 by Mark Sobel, according to Christopher Pike's book, is a thriller, and was diffused November 25, 1996 on NBC

. It was produced by Harriet Brown and Stephanie Hagen. He could amount in this simple sentence "What's a little murder between friends?"
Sean interprets Jerry's role, a teenager who commits suicide after a loving disappointment and among which the sister, Ann Price, is going to implement everything to avenge him and obtain justice. In her eyes, the culprit is the Jerry's former girlfriend, Sharon McKay (the plot of the vengeance is in movement).
Synopsis:
Ann lives fast and loose in the lap of luxury after the death of her wealthy parents. She's only concern by her younger brother who commits suicide after a bad love affair. Now Ann is determined that the Jerry's former girlfriend will stand trial for murder.

The actors cast for the characters fit the impressions I got from the book pretty well and they did a good job of keeping the plot the same for the most part. It was a good thriller that was almost as good as the book. I would recommend this film for anyone looking to enjoy a good thriller, with lots of twists and turns.
At first I was under the impression that Ann actually pulled off her little scheme and was sitting on an island somewhere catching the rays. Who was really behind the whole plot was what was really surprising.
I'd have to recommend that anyone liking the movie read the book by Christopher Pike. He's one of the best "teen/young adult" american writers.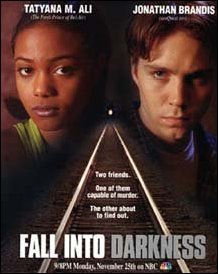 Cast:
Tatyana Ali as Sharon McKay
Sean Murray as Jerry Price
Charlotte Ross as Ann Price
Ted Bradford as Minister
Jonathan Brandis as Chad
Jason Nash as Evan Clark
Danielle Nicolet as Tracey
Benjamin Ratner as John Richmond
Gerry Rousseau as Gas Jockey
Marco Sanchez as Nico
Here are several photos of Sean extracted from this TV movie.
Here's a couple.
To all photos, click on the pic: