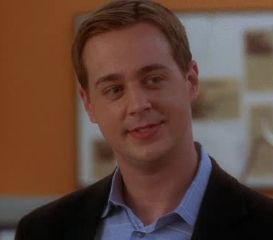 NCIS - Saison 4 (2006-2007)
(Dans la section "Filmographie" plus bas, vous trouverez le lien pour vous rendre directement sur la page concernée pour chaque film, téléfilm ou série télévisée)
Aussi loin qu'il s'en souvienne, Sean a toujours voulu être acteur. Enfant, il préparait de petits spectacles pour ses parents. C'est après avoir vu le film "Stand by Me" (1986) avec River Phoenix qu'il a dit "Maman, c'est vraiment ce que je veux faire" (Sean avait 9 ans).
Sean a eu son tout premier travail rémunéré d'acteur à l'âge de 12 ans (1989) pour une publicité pour les céréales "Les Smacks" de Kellogg's, mais c'est son rôle dans le téléfilm "Les Mamas en délire" ("Backfield in Motion"

-1991) face à Roseanne et Tom Arnold qui est son premier vrai rôle. Un rôle dans le film indépendant "Too Romantic" (1992) a suivi, puis le rôle de la forme humaine de Thackery Binx, le garçon transformé en chat par la mini réunion de sorcières dirigée par Bette Midler, dans la grande comédie de Walt Disney en 1993 "Les Trois Sorcières"

("Hocus Pocus") (c'est Jason Marsden, et non Sean Murray, qui fait la voix de Binx quand il est un chat). Sean a ensuite rejoint le casting de la série "Harts of the West"

(CBS, 1993-94) comme le fils de Beau Bridge, Zane Grey Hart. Ce rôle lui a permis de gagner sa deuxième nomination aux Young Actor Award (la première ayant été pour "Hocus Pocus" en 1993).
Sean a beaucoup travaillé pendant les années 90, principalement à la télévision : il était le beau-fils de Victoria Principal dans le téléfilm "River of Rage : The Taking of Maggie Keene" (1993)

; il a joué un membre d'une ville mystérieuse dans une adaptation libre de Shirley Jackson "The Lotery" (1996)

; et il a rencontré un destin désagréable comme la victime qui met le complot de la vengeance en mouvement dans "Fall into Darkness"

(1996).
Au milieu d'apparitions faites pour la télévision, Sean en a aussi réservées en tant qu'invité sur plusieurs séries majeures, dont "ER" ("Urgences" - NBC, 1994-2009)

, "Les Dessous de Palm Beach" ("Silk Stalkings" USA, 1991-1998)

, "Les Anges du Bonheur" ("Touched by an Angel" CBS, 1994-2003)

et "Boston Public" (Fox, 2000-2004)

.
Pendant la saison 2000-2001, Sean fait plusieurs apparitions dans "JAG" (CBS 1995-2005)

comme Danny Walden, le fils dérangé du docteur Sydney Walden. Il a ensuite obtenu son premier rôle régulier sur une série de Network depuis "Harts of the West" avec "The Random Years" (UPN, 2002)

. Mais malgré un casting prometteur -incluant Will Friedle de "Boy meets World," l'ancien membre du "Mickey Mouse le Club" Josh Ackerman, et Natalie Cigluti de "Sauvé par le Gong : la Nouvelle Classe"- la série a été annulée après juste quatre épisodes (7 ont été tournés).
En 2003, Sean devient un personnage récurrent dans "NCIS"

comme l'agent débutant Timothy McGee. Quand la série a commencé sa deuxième saison en 2004, Sean est devenu un membre à plein temps de l'équipe.
La présence de son personnage sur la série a offert un peu d'humour à "NCIS" la dramatique, particulièrement dans ses relations avec Tony DiNozzo joué par Michael Weatherly. Un autre bonus était une romance originale mais épisodique entre McGee et la scientifique débrouillarde Abby Sciuto interprétée par Pauley Perrette.
Tout comme son personnage Timothy McGee

, Sean est un expert informatique (dans une interview pour "USA Today," il avoue aimer monter des ordinateurs pendant ses loisirs). Il fait également office de consultant technique pour la série.
Pendant sa formation pour son rôle comme agent spécial du NCIS, Sean a fréquenté un centre de formation fédéral en Géorgie, où il a pris des cours de conduite "musclée" et de tir. Au cours de l'un des cours, il a fait la connaissance d'un jeune agent très intelligent et timide et a pensé "C'est McGee !".
Avec son rôle de l'Agent Timothy McGee sur la drama de CBS "NCIS" (2003-20**), Sean confirme sa transition réussie entre avoir un talent juvénile et être un acteur à part entière.
Sean est surnommé par le reste du cast de NCIS "Baby Duck".
Filmographie

cliquez sur les images pour accéder aux pages
1991 - Les Mamas en délire ("Backfield in Motion") as Joe Jr (TV)


Page d'accueil :

1991 - Civil Wars - Episode "The Pound and the Fury" (TV)


Page d'accueil :


1992 - Too Romantic as Tim (Film indépendant)


Page d'accueil :

1993 - Blessures Secrètes ("This Boy's Life") as Jimmy Woorhees (Cinéma)


Photos tirées du film :

Extraits vidéos (vo & vf) :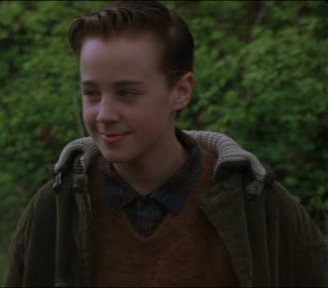 Page d'accueil :

1993 - Les Trois Sorcières ("Hocus Pocus") as Thackery Binx (Cinéma)


Photos tirées du film :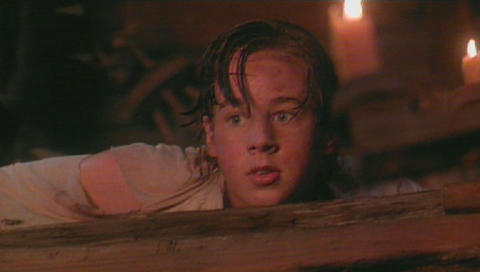 Extraits vidéos (vo & vf) :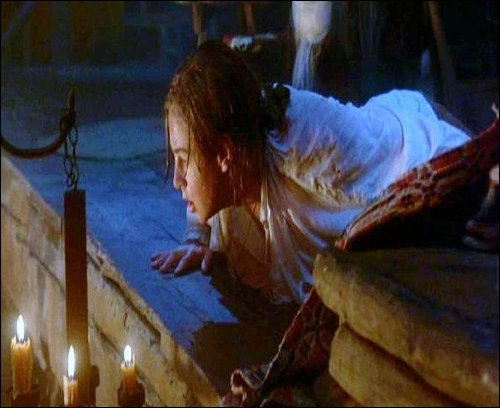 Page d'accueil :

1993 - L'instinct de survie ("River of Rage : The Taking of Maggie Keene") as Matthew Keene (TV)


Page d'accueil :

1993 - Harts of the West as Zane Grey Hart (TV)


Photos tirées de la série :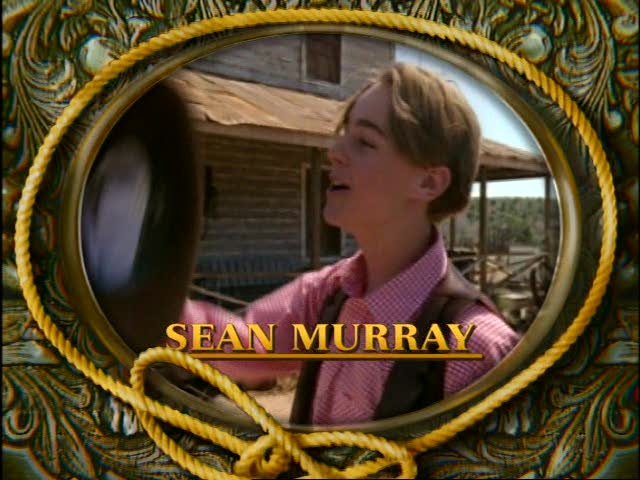 Extraits vidéos (vo):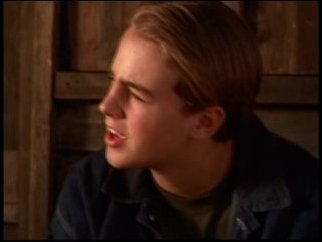 Page d'accueil :


1995 - Accusée d'Amour ("Trial by Fire") (TV)


Photos tirées du téléfilm :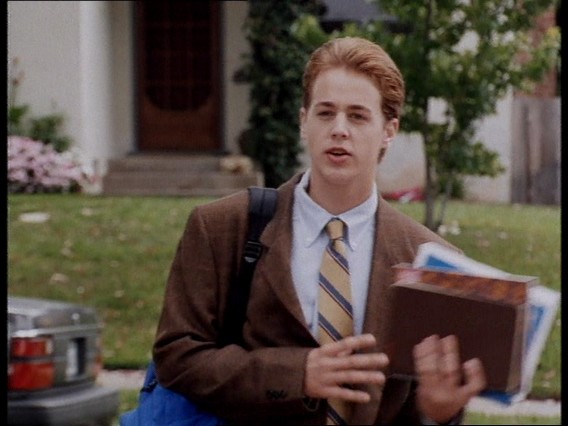 Extrait vidéo (vo) :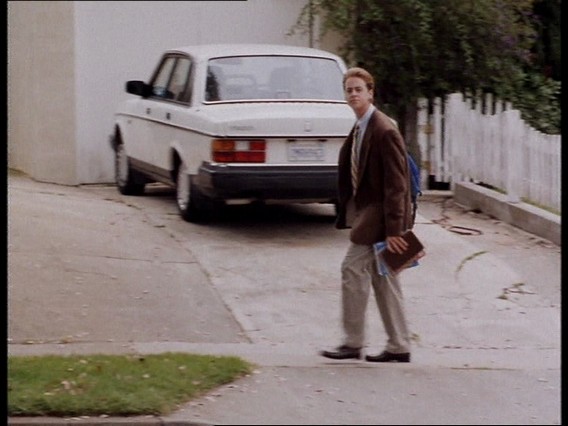 Page d'accueil :





1995 - Les Dessous de Palm Beach ("Silk Stalkings") as Derek Paston - Episode "Douce Punition" ("Sweet Punishment") (TV)


Photos tirées de l'épisode p. 1 :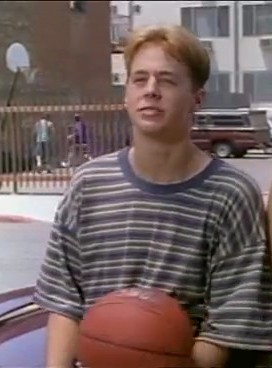 Photos tirées de l'épisode p. 2 :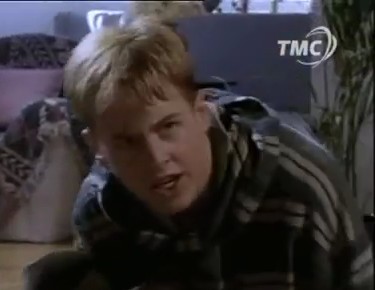 Extraits vidéos (vo) :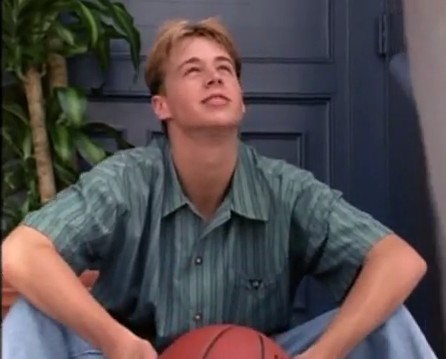 Page d'accueil :


1995 - Urgences ("ER") as Bret Maddocks - Episode "Le miracle de Noël" ("A Miracle Happens Here") (TV)


Photos tirées de l'épisode et extrait vidéo (vf) :


Page d'accueil :

1996 - The Lottery as Henry Watkins (TV)


Page d'accueil :


1996 - Liaison Impossible ("For my Daughter's Honor"/"Indecent Seduction") as Ralph (TV)


Page d'accueil :

1996 - La Falaise Maudite ("Fall Into Darkness") as Jerry (TV)


Photos tirées du téléfilm :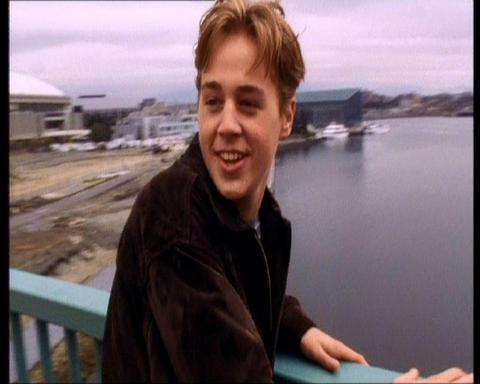 Extraits vidéos (vo) :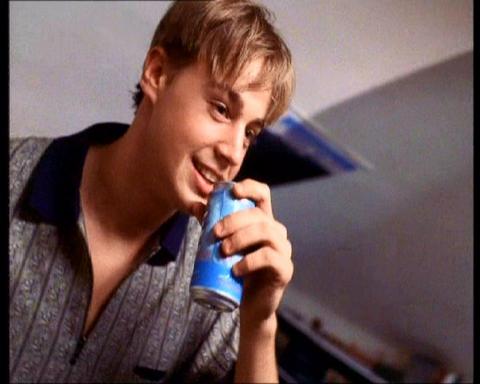 Page d'accueil :


1997 - The Sleepwalker Killing as Christopher Lane (TV)


Photos tirées du téléfilm :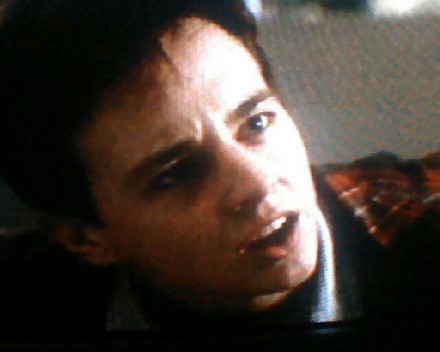 Vidéos (vo):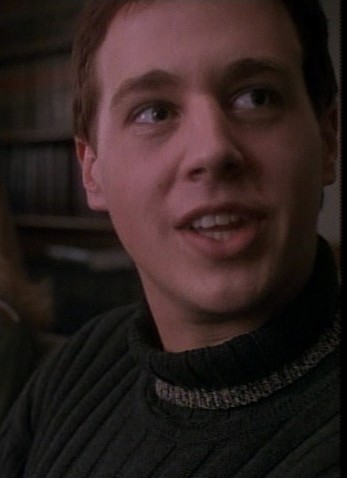 Page d'accueil :

1998 - JAG as Enseigne Guitry - Episode "Innocence" (TV)


Photos tirées de la série p. 1 :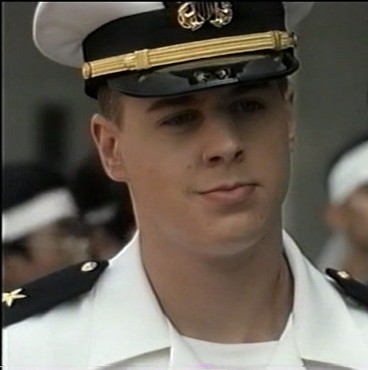 Page d'accueil :


1999 - Les Anges du Bonheur ("Touched by An Angel") as William "Will" Heller - Episode "L'éternel second" ("My Brother's Keeper") (TV)


Photos tirées de l'épisode p. 1 :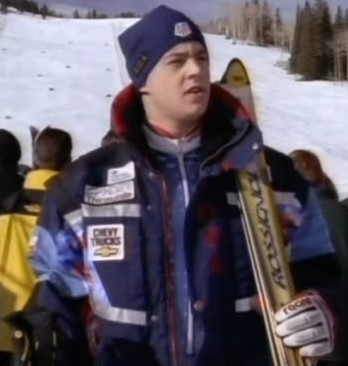 Photos tirées de l'épisode p. 2 :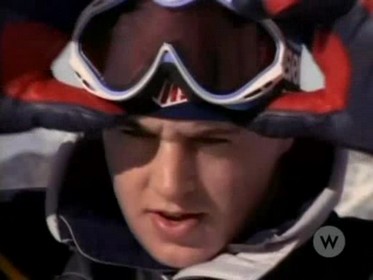 Page d'accueil :


2000 - Boston Public as David - Episode "Chapter Three" (TV)


Page d'accueil :


2000 - JAG as Danny Walden - Episodes "Vivre Libre" ("Florida Straits"), "Le Crash" ("Flight Risk"), "JAG TV" ("Misty James/JAG TV"), "La Princesse et le Quartier-Maître" ("The Princess and the Petty Officer") (TV)


Photos tirées de la série p. 2 :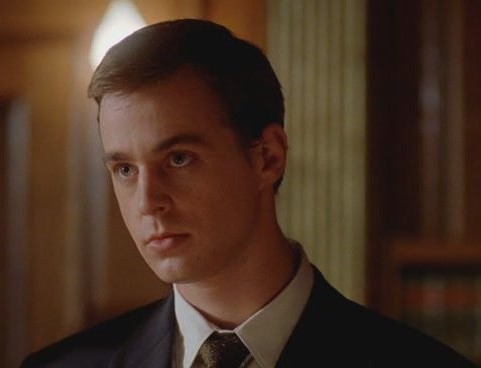 Photos tirées de la série p. 3 :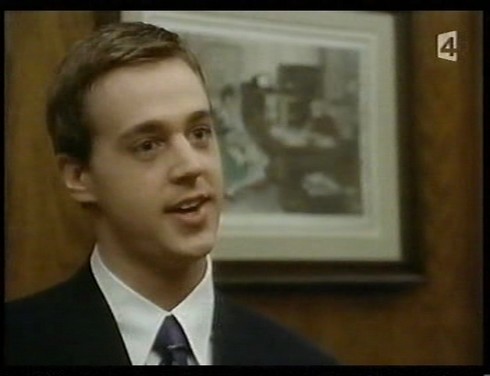 Page d'accueil :





2001 - Spring Break Lawyer as Nick Kepper (TV)


Photos tirées du téléfilm :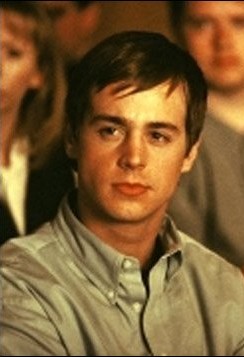 Page d'accueil :





2001 - JAG as Danny Walden - Episode "Cartes sur Table" ("Past Tense") (TV)


Photos tirées de la série p. 3 :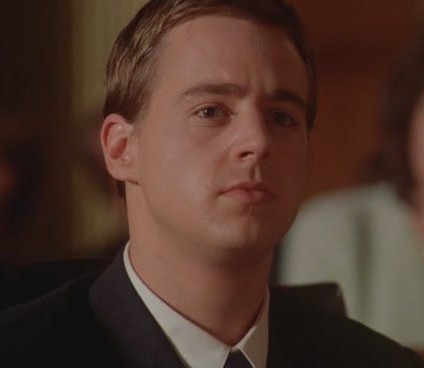 Page d'accueil :





2002 - The Random Years as Todd Mitchell (TV)


Page d'accueil :




2003/20** - NCIS as Agent Spécial Timothy "Tim" McGee (TV)


Personnage de McGee :

Livre de McGee :


Résumés des épisodes, pilote et saisons 1 et 2 :

Résumés des épisodes, saisons 3 et 4 :


Résumés des épisodes, saisons 5 et 6 :

Résumés des épisodes, saisons 7 et 8 :


Résumés des épisodes, saison 9 :


Photos promotionnelles :


Photos tirées des épisodes, saison 1 :

Photos tirées des épisodes, saison 1 p. 2 :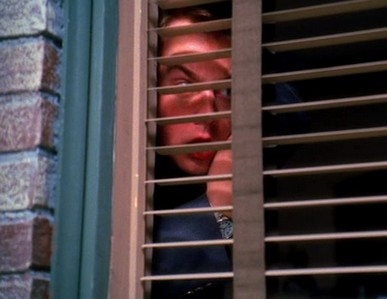 Photos tirées des épisodes, saison 1 p. 3 :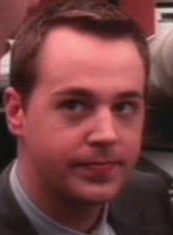 Photos tirées des épisodes, saison 2 :


Photos tirées des épisodes, saison 3 :

Photos tirées des épisodes, saison 4 :


Photos tirées des épisodes, saison 5 :

Photos tirées des épisodes, saison 6 p. 1 :


Photos tirées des épisodes, saison 6 p. 2 :

Photos tirées des épisodes, saison 6 p. 3 :


Photos tirées des épisodes, saison 7 p. 1 :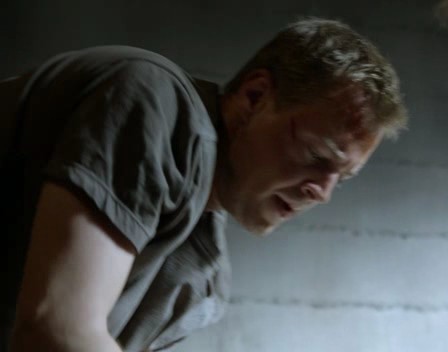 Photos tirées des épisodes, saison 7 p. 2 :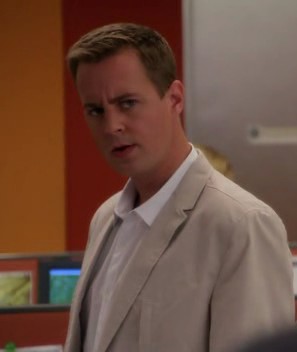 Photos tirées des épisodes, saison 7 p. 3 :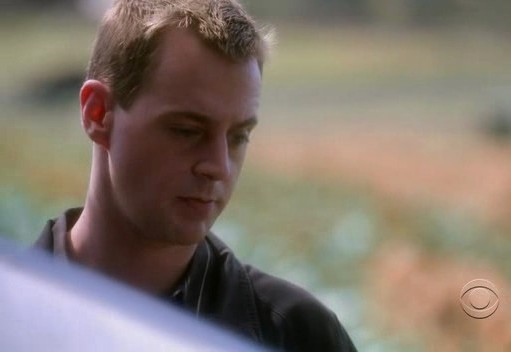 Photos tirées des épisodes, saison 7 p. 4 :

Photos tirées des épisodes, saison 8 p. 1 :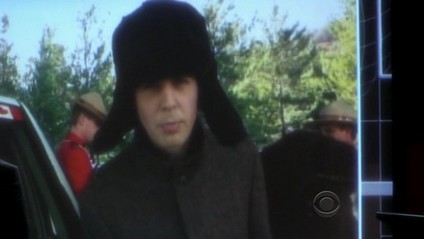 Photos tirées des épisodes, saison 9 p. 1 :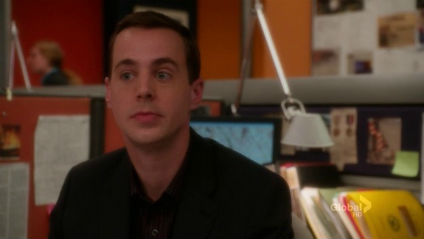 Photos du plateau de NCIS p. 1 :

Photos du plateau de NCIS p. 2 :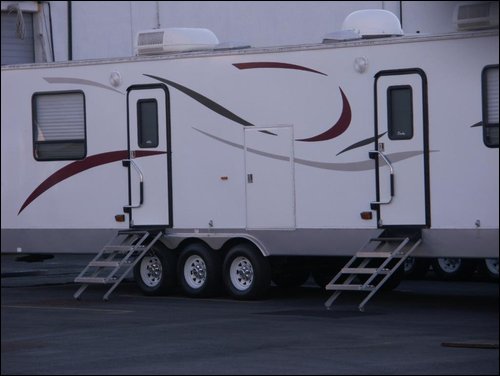 Photos du plateau de NCIS p. 3 :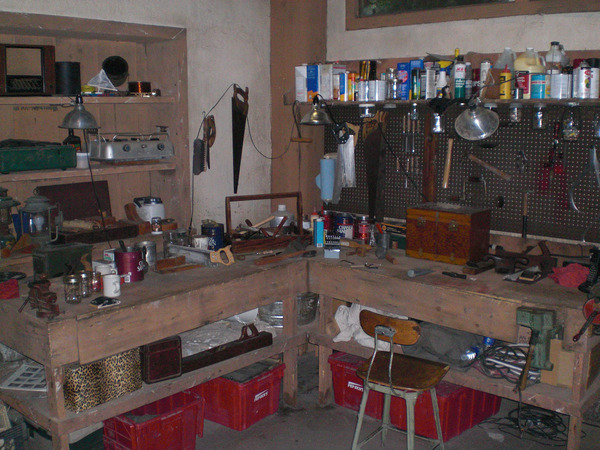 Photos du tournage p. 1 :

Photos du tournage p. 2, épisode "Toxic" saison 6 :


Les règles de Gibbs :


Page d'accueil :

Quelques dates précises de ses apparitions TV(USA)
| | | | |
| --- | --- | --- | --- |
| 4 décembre 1991 | Civil Wars | The Pound and the fury | s1, ep 13 |
| 22 janvier 1994 | Harts of the West | Home alone, as Zane Grey Hart | s1, ep 11 |
| 29 janvier 1994 | Harts of the West | Heart's vacation, as Zane Grey Hart | s1, ep 12 |
| 1er octobre 1995 | Silk Stalkings | Douce punition, as Derek Paston | s5, ep 3 |
| 14 décembre 1995 | Urgences | Le miracle de Noël, as Bret Maddocks | s2, ep 10 |
| 6 octobre 1998 | Jag | Délit d'innocence, as Enseigne Guitry | s4, ep 3 |
| 7 février 1999 | Les Anges du Bonheur | L'éternel second, as William "Will" Heller | s5, ep 14 |
| 17 octobre 2000 | Jag | Vivre libre, as Danny Walden | s6, ep 3 |
| 24 octobre 2000 | Jag | Le crash, as Danny Walden | s6, ep 4 |
| 31 octobre 2000 | Jag | Jag TV, as Danny Walden | s6, ep 5 |
| 6 novembre 2000 | Boston Public | Chapître trois, as David | s1, ep 3 |
| 14 novembre 2000 | Jag | La princesse et le quartier-maître, as Danny Walden | s6, ep 6 |
| 1er mai 2001 | Jag | Cartes sur tables, as Danny Walden | s6, ep 21 |
| 18 novembre 2003 | Ncis | L'imposteur, as Timothy McGee (1ère apparition de Sean) | s1, ep 7 |