L'INSTINCT DE SURVIE (vf)


RIVER OF RAGE: THE TAKING OF MAGGIE KEENE (vo)




(Page d'accueil :

)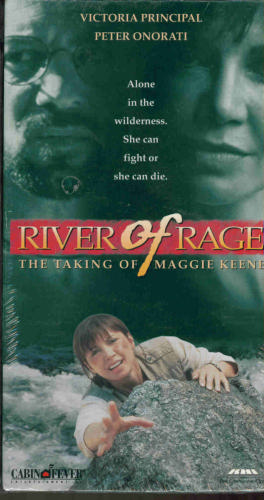 En 1993, Sean participe au téléfilm "L'Instinct de Survie" ("River of Rage: The Taking of Maggie Keene") dans le rôle de Matthew Keene, ex beau-fils par l'ex re-mariage de son père, de Maggie Keene, interprétée par Victoria Principal.
Ce téléfilm, diffusé aux USA le 3 mars 1993 par CBS

, est un drame d'une durée de 95 minutes, réalisé par Robert Iscove, d'après un scénario de Michael Norell (l'histoire originale a été écrite par Rob Hartill).
A travers le monde, ce téléfilm a pris d'autres titres comme "Atemlose Flucht" en Allemagne, "Morte no Rio Grande" au Portugal, "Pânico no Rio Grande" au Brésil.
Il raconte l'histoire de Maggie, divorcée avec deux filles et un ex beau-fils (par un ancien re-mariage) partie pour une course en rafting fluvial qu'elle doit effectuer avec son nouveau petit ami, et qui va tourner à la tragédie. Maggie se retrouve seule et poursuivie par un gang de trafiquants de drogue impitoyable. Elle doit réchapper de la rivière texane et de la chaleur. Son ex beau-fils inquiet, va quitter la Californie, et sa propre mère, pour la retrouver.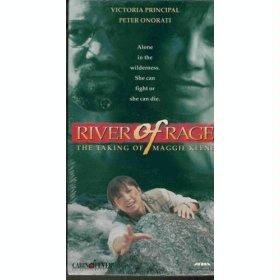 Le personnage de Victoria Principal, dirigé par Robert Iscove, est celui d'une femme ordinaire qui effectue un voyage en rafting avec son petit ami, et se retrouve en péril dans les Rocheuses, devant terminer seule après une affaire de trafic de drogue. Le monsieur cocaïne du Rio Grande, récitant de la poésie, est interprété par Peter Onorati.
Le personnage de Victoria Principal est, au début, présenté comme une personne faible, simple et sans maquillage. Ceci nous amène à penser à une chasse sadomasochiste d'une femme par trois hommes dans le désert. Mais la fin, nous présentant un beau-fils (rôle interprété par Sean) qui abandonne sa propre mère pour partir à la recherche du personnage joué par Victoria Principal (sa belle-mère par l'ex re-mariage de son père), nous promet une fin heureuse.
Bien que ce type de rôle n'est jamais fait gagner un Emmy Award à Victoria Principal, elle nous livre dans ce téléfilm un désespoir convainquant. Elle a plus d'empathie que les trafiquants.
Malheureusement, il n'existe pas de photos de Sean extraites de ce téléfilm.